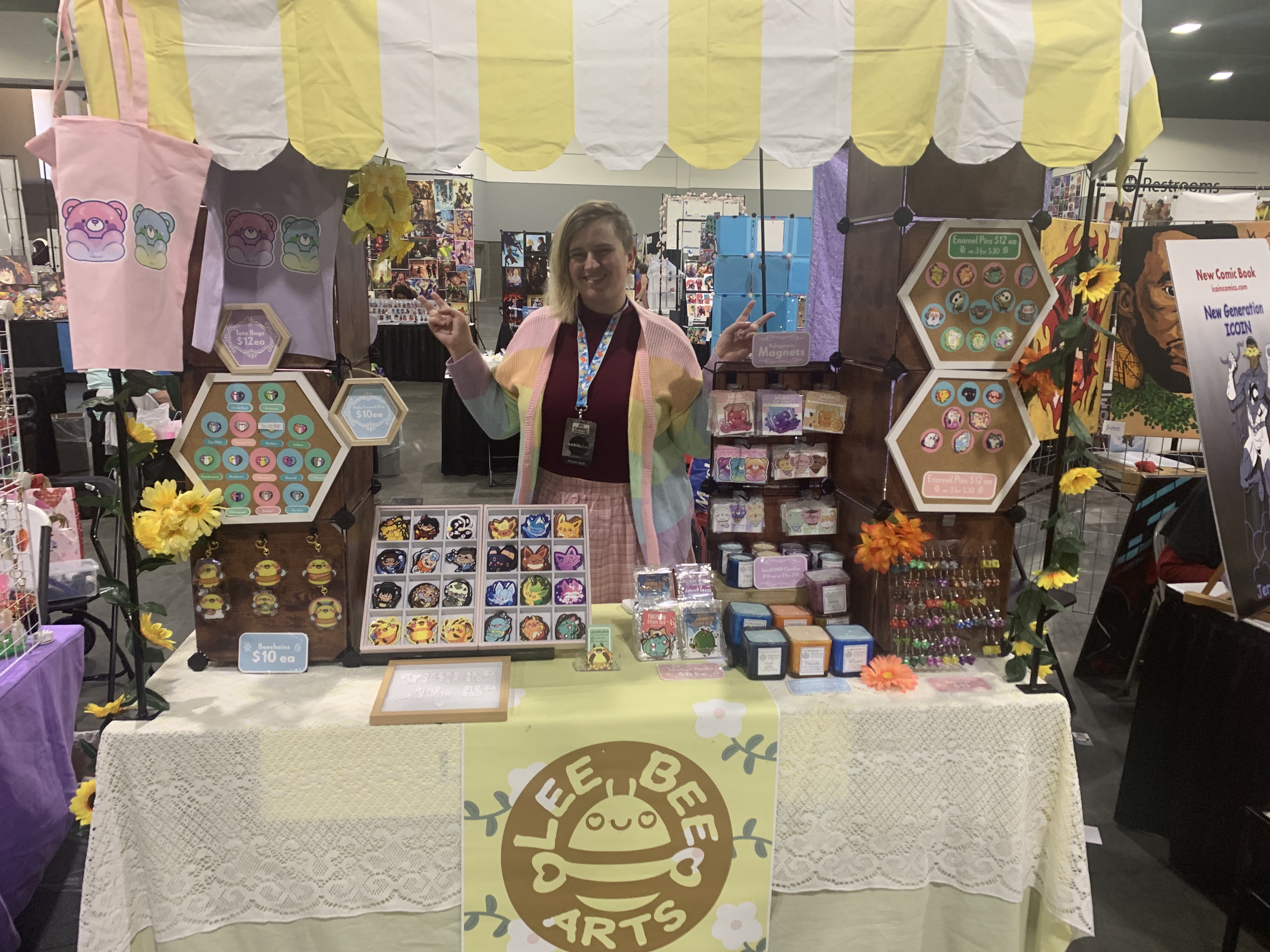 About the Artist:
Hi there! I'm Lia, the artist and owner of Lee Bee Arts! I have been addicted to collecting pins for some time now, but I quickly realized the only way I could afford to buy more pins is to make them! The next thing I knew, I became an enamel pin and sticker designer.
I enjoy drawing original kawaii-inspired art based around things I love. My designs include pet designs, fanart, and pride pins made to celebrate people for who they are.

Feel free to shoot me an email using the contact page, or reach out with any questions on instagram. Thank you so much for stopping by!